About me...
My name is Leni Holcroft. I first started my salon business in Armthorpe in 2003 before moving to the Netherlands for my husbands' work where I continued with my salon, building a good, strong reputation for high quality and high customer satisfaction. I continued building there another 14 years before we decided in 2019 to move back to the Uk together and start where we left off in our new salon in Bessacarr.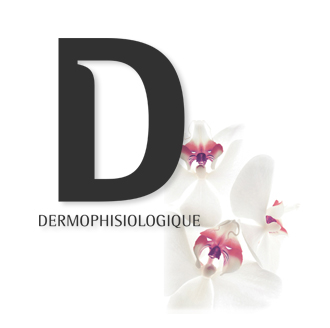 In my salon I work with
Declaré
- a line from Switzerland of products designed for sensitive skin and
Dermophisiologique -
for a highly specialized skincare treatments
Dermophisologique is free of:
Mineral oils
Petroleum derivates
Synthetic dyes
Added parabens
Allergenic fragrances
Salon policies
On your first visit, please aim to arrive at least 10 minutes early in order to complete the necessary consultation forms and remove make up if necessary.
For subsequent appointments, please aim to arrive 5 minutes early.
Late arrivals
In order to respect the time of both my clients and me, I ask you to arrive on time for your appointment. If you are running late, please call ahead, I will always do my best to accommodate you. I do have to consider the impact on my other clients so occasionally it may be necessary to reschedule, or adjust your treatment to fit into the time I have left available. Clients arriving more than 15 minutes late will forfeit the original appointment and be rescheduled.
Late cancellations
I understand that emergencies happen. If you need to cancel, just give me at least 24h notice* and I won't charge you a penny. Instead I will try my best to change your booking times. I accept cancellations given personally in the salon, by email beauty.doncaster@gmail.com, calling or in form of text message into mob. 07734421691. If the booking was made on the same day, notify me at least 3 hours prior. Cancellations that break these rules will cause a £20 fee added to your next appointment.
- A 25% non-refundable booking fee deposit is required for all bookings of £25 or more, or for any booking: if you have previously failed to adhere to my cancellation policy. Booking fee deposits can be paid by PayPal, bank transfer or cash. Booking fee deposits will be deducted from your total appointment bill when paying, leaving you with the remaining 75% to pay on the day of your appointment.
- A 100% non-refundable booking fee deposit is required for anyone missing two or more previous appointments.


All booking fee deposits are non-refundable if you cancel with less than 24 hours notice or fail to attend your appointment you will lose your booking fee deposit.

Booking fee deposits may be refunded or transferred if re-scheduling your appointment before the 24 hour cancellation period.* by 24h notice I mean 24 hours before the time of your appointment (excluding weekend) *Service guarantee
Your satisfaction is my highest priority. If you are not completely contented, please let me know during your treatment or within 24 hours after your service has been performed. I am committed to making any needed corrections and if there was a fault on my side, to offer you a refund.
Health history and restrictions
A consultation form must be filled out prior to a treatment being given. For your comfort and safety, please notify me if you have allergies, any physical issues or disabilities, or if you are pregnant. If you experience discomfort or any other symptoms during the treatment, please alert me immediately.
Treatment Restrictions
Due to the insurance I do have some treatment restrictions that I must abide by. These are listed below. Should you have any further questions please do not hesitate to contact me directly.
During the first 12 weeks of pregnancy I cannot offer you any treatments.
After 12 weeks I can then offer you most of the regular treatments, below you will find a list of treatments that I either cannot offer or have stipulations
Nail services – I can offer both gel polish and nail extension treatments to you, and the extra luxury service if you should wish. However, I cannot provide any massage as part of the luxury service, I will adjust the treatments accordingly per each individual
Tinting – after 12 weeks I can perform this treatment providing you have a new patch test. I also require you to have a new patch test after birth and after you have finished breast-feeding if this is applicable to you
Skin treatments – I can only perform the Quick or Balance facial (as this has no massage) during pregnancy, any other facials can only be offered once you are no longer pregnant.
Under 16's treatments & appointments
I do not offer any treatments to children under the age of 13.
Children between the ages of 13-16 must be accompanied by an adult at all times.
Services are restricted for those aged between 13-16. Tint cannot be used on children of this age group. I also cannot offer lash lift or lash extensions and artificial nails. This policy is in place to ensure I meet my insurance company criteria.
Children at the Salon
I hope you understand that due to the nature and set up of the salon, I cannot assure the safety of young children and ask that they are not bought along to your appointments UNLESS they will happily remain in the waiting area unsupervised. Children are under no circumstances allowed to sit on your knee during your treatment.
Consultations, Patch testing and Deposits
Consultations are advised and encouraged, depending on the services required. All consultations are complimentary, however I may require a deposit to secure an appointment.
All lash and brows treatments require a patch test to be done at least 48 hours prior to your first treatment, even if you have had the treatment done previously elsewhere. This will also be required if it has been 12 months since your last treatment and you will be re-patch tested yearly if you are a regular client. There are no exceptions, even if you have had the treatment elsewhere you will still need to be patch tested where it is needed. You can request a new patch test prior to each appointment if you would like to. This is a legal requirement.
Payment
All payments for treatments must be made in full upon completion of your treatment.
Personal Property
I can not be responsible for any personal property you bring to the salon. A small bowl will be provided for you to keep any personal items, such as clothes, jewellery mobile phone, during your treatment. Please ensure you retrieve all your valuables before leaving the salon.
Mobile Phones
I politely ask that once you enter the salon your mobile phone is placed on silent or turned off and during treatment is, placed in view if preferred, not touched, especially during nail treatments. This ensures that you are not distracted and I can guarantee the outcome of your service
Parking
FREE parking is available around the salon. You are able to park in front of the salon which is free all day with no restrictions.
Photos
Photos presented on this website and on the social media are my own work and therefore a property of All that's beauty.
You as a client are giving me a permission for the publication during the making of the photo. Should you, however, wish for your photo to be removed, please contact me.
Gift vouchers
Gift vouchers are available for any amount or treatment. The vouchers are valid for 1 year from the date of purchase and are not redeemable as a refund or cash.
Prices
Prices on this site are valid from 31/8/2023 and may be changed at any time without further notice.
LENI
ALL THAT'S BEAUTY
Tel: 07734421691
http://www.allthatsbeauty.com
Disclaimer - Publication of the content of this website or the reproduction hereof by means of photocopy, screen printing, or any other duplication of our website or parts thereof is prohibited without the express written permission of All that's beauty